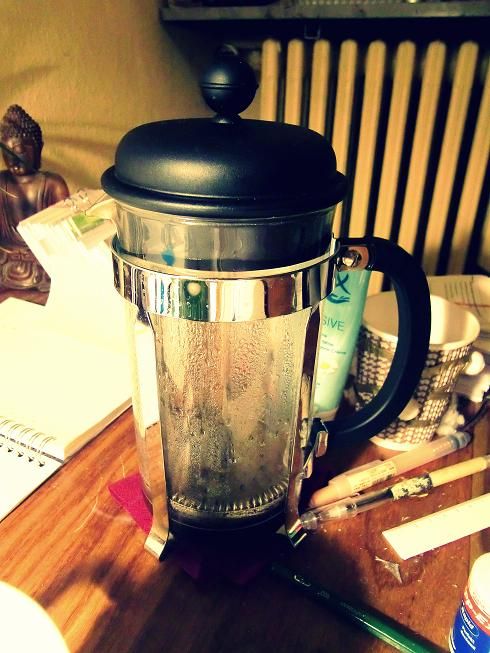 I fancy french press.
To glamour-up your morning coffee (no matter if french press or drip), I have some delightful recommendations:
1. Cinnamon
A teaspoon (or to taste) in your grains will give your cuppa a christmassy spirit.
2. Salt
Will provide the extra edge, when mixed with the grains.
3. Hazelnut
And I do not mean the syrup or other aroma. Adding finely ground hazelnuts to the grain enhances the taste. It is a trick used by bedouins to make coffee of lesser quality taste better.
4. Vanilla
Again, not the syrup. The more health-friendly alternative is also a way to go: actual vanilla in the grain! And if you want it a little sweeter, use vanilla sugar (as used in baking).
Enjoy!